SOUTHEAST EUROPEAN RESILIENCE AGAINST RUSSIA'S WAR IN UKRAINE
In unserem Dossier finden Sie einen Überblick über unsere Veranstaltungen sowie aktuelle Beiträge unserer Expertinnen und Experten zum Thema.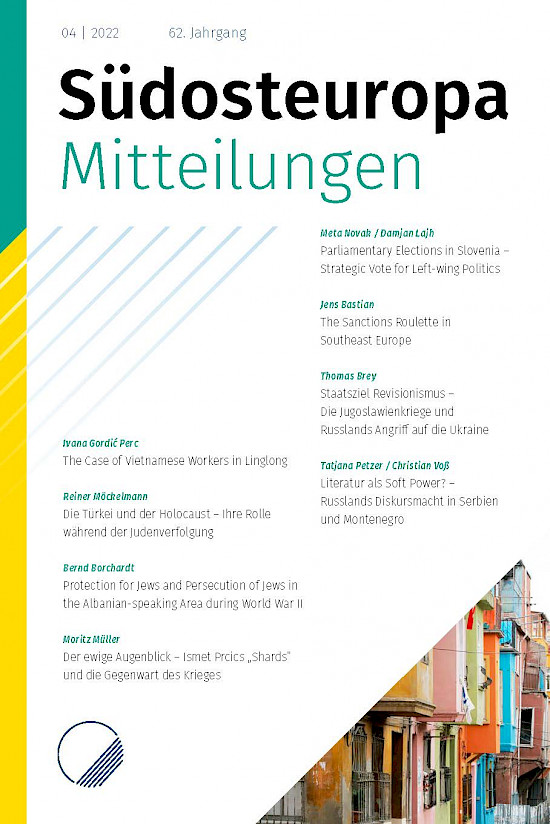 Southeast Europe in Focus 3/2022
Why Europe must cap Russian gas prices instead of reducing demand by 15%
Ana Otilia Nuțu, Energy Policy Analyst at Expert Forum Romania (EFOR), Co-Chair of the Eastern Partnership Civil Society Forum (EaP CSF), and Energy Consultant at the World Bank in Romania.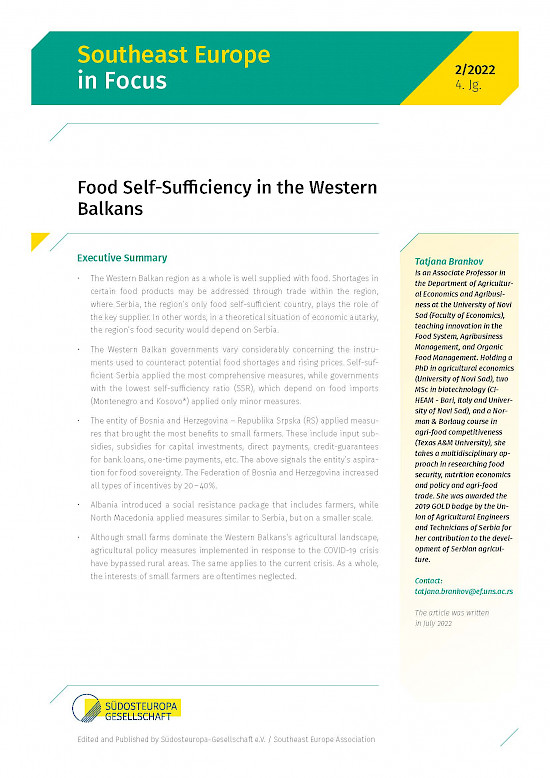 Southeast Europe in Focus 2/2022
Food Self-Sufficiency in the Western Balkans
Tatjana Brankov, Associate Professor, Department of Agricultural Economics and Agribusiness, Faculty of Economics, University of Novi Sad.
---